Experienced Professional
&
Ethical
Angela J. Prodan (1968 – 2018)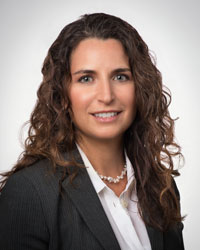 Family Law

Marriage

Prenuptial Agreements
Postnuptial Agreements

Divorce

High-asset/Complex Divorce
Child Custody
Visitation Rights
Parental Rights
Paternity/Parentage
Legal Separation
Alimony/Spousal Maintenance
Child Support
Qualified Domestic Relations Orders (QDROs)
Post-Divorce Modification of Orders

LGBTQ Family Law

Civil Unions and Dissolution
Same-Sex Marriage and Divorce
Non-traditional Families

Domestic Violence/Relief From Abuse
Grandparents' Visitation Rights
Angela J. Prodan (1968 – 2018) practiced exclusively family law and divorce. She was a skilled litigator who has represented clients in all aspects of family law and divorce at the trial and State Supreme Court level. Angela practiced law for over twenty years handling complex and high-asset divorces involving valuations of businesses and professional practices, contested custody issues involving family forensic evaluations, preparation of prenuptial and post marital agreements, dividing retirement accounts through qualified domestic relations orders, and all other issues related to divorce.
Attorney Prodan presided as an Acting Judge in the Windham County Family Court which provided her with a unique perspective in analyzing family law cases. Attorney Prodan published articles and presented at family law seminars for the Windham County and Vermont Bar Associations and the National Business Institute.
"Every family situation is unique and an individualized and creative approach is necessary for handling every client's case. Whenever possible, settling a matter outside of litigation may ultimately be the best solution for my clients and their children. However, when litigation is necessary, preparation is the key to successful advocacy."
While in law school, Attorney Prodan was chosen to be a member of the Moot Court Advisory Board and was one of three students chosen to be a member of the school's National Moot Court Team based on her excellence in oral advocacy and legal writing.
In 1994, she and a dedicated group of community members launched a task force which ultimately developed into the Windham County Family Visitation Center, Inc. This was a not-for-profit organization which began the first center in Windham County to provide supervised visits and exchanges for children and parents when ordered by the Court.
Angela was an avid traveler, cook and athlete. She enjoyed snowboarding, cross-country skiing, softball, snorkeling, and riding her motorcycle.
Contact the firm about Family Law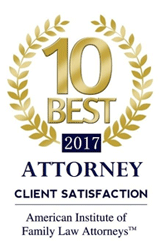 Education
Lehigh University (B.A. 1990)
Vermont Law School
(J.D. 1994; M.S. Environmental Law,
magna cum laude, 1994)
BAR ADMISSIONS
1994, Vermont
1998, U.S. District Court,
District of Vermont
Memberships
American Bar Association,
Family Law and Litigation Sections
Vermont Bar Association
Vermont Board of Bar Examiners
(1997-2006)
Zoning Board Member
for the Town of Putney (2000-2002)
President of Board of Directors,
Parents & Children Together
(1994-2001)
ARTICLES
Prenuptial Agreements
Restraining Orders
Vermont Marriage Law
Stepparents Rights
Seminars
Family Law Litigation
Preventing Critical Financial
Mistakes During Divorces
Assisted Reproductive Technology
and the Law
Changes to the Bankruptcy Law
How to Utilize the Magistrate