Experienced Professional
&
Ethical

Practice Areas
We are a general practice firm, but each attorney has his or her own areas of focus. Clients benefit from the individual attention paid to each legal issue raised with the breadth of experience of a full service general practice law firm.

The practice areas in this section represent broad categories of our most common areas of practice. This is not an exhaustive list. If you are looking for assistance in a particular area and don't see it listed, please contact the firm for information as to whether we can help.
Intellectual Property Lawyers Serving Southern VT
Our firm represents individuals and businesses in properly developing and protecting their intellectual property. Often creative rights are not properly identified, registered, managed and protected. If managed correctly, intellectual capital can be turned into revenue sources and protected from infringement that could otherwise result in diminished returns and loss of rights. We help clients register and defend copyrights and trademarks, assist with managing assets by developing work-for-hire contracts and licenses, and transferring technology development rights. This can result in brand enhancement and improved returns for clients.

Contacts – Intellectual Property: Amelia W.L. Darrow.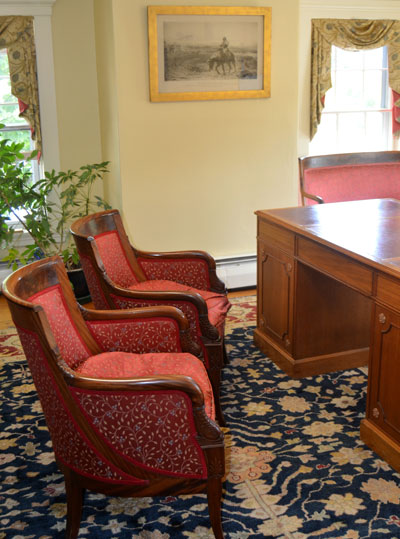 Intellectual Property Law
Intellectual Property Development
Copyright
Trademark (Word Mark
      and Design Mark) Registrations
Work-For-Hire Agreements
Brand Development
Registration Submission
      and Maintenance
Business Affairs for Asset Development
Music
Visual Art
Authored Works and Lyrics
Technology
Licensing & Transferred Rights
International & Domestic Licenses
Asset Management
Technology Transfer