Experienced Professional
&
Ethical
Then
&

Now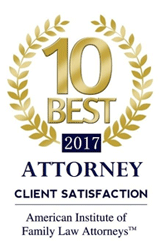 The practice of law is about solving problems. The firm's collegial and collaborative approach to the practice of law fosters an environment where creative solutions are encouraged. We believe in vigorously pursuing solutions and dedicating ourselves to the zealous representation of our clients. We are a general practice firm, but each attorney has his or her own areas of focus. Each attorney's law practice is guided by the firm's principle of serving the client's best interests and preserving the attorney-client relationship.
In law, like in medicine, the professionals focus on certain areas. Litigators draft documents like complaints, motions, and briefs. They meet with clients to plan the pre-trial and trial process, organize discovery and exhibits, appear in court, cross-examine witnesses and work with clients in mediation and settlement negotiations. Other attorneys draft documents like wills and trusts, contracts, licenses and deeds. They meet with clients and gather information to best advise on legal issues and represent the client's interests in transactions such as property transfers, filings with the Secretary of State's office and other governmental agencies, matters with financial and health care institutions. Clients benefit from the experience that such focus brings to the practice of law, and also by the relationship with the firm as a full service general practice law firm with over 105 years of collective experience.
History of Firm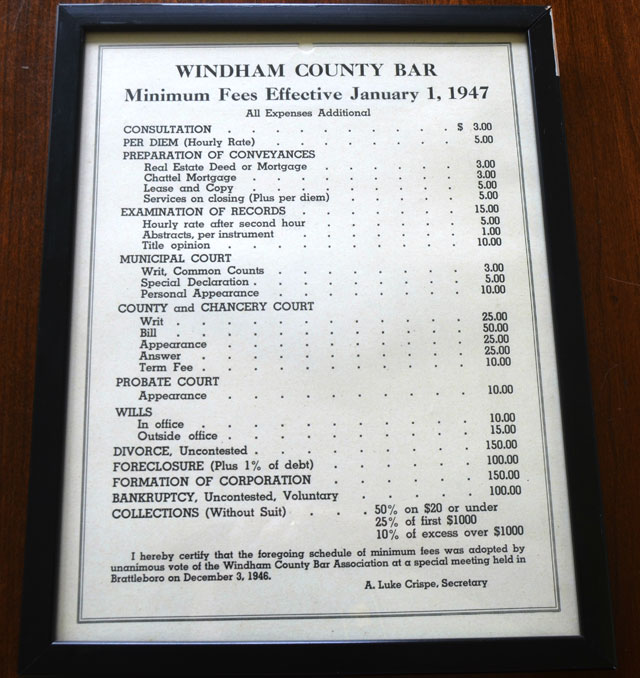 1940 - Our law firm was founded by Richard E. Gale in 1940 and has grown to become one of Brattleboro's leading firms with the proven ability to meet our clients' needs. Mr. Gale was joined by his son, Richard M. Gale, practicing as Gale & Gale in 1973. The Gale name has represented professionalism, quality and integrity for over 75 years.
1982 - In 1982 Jesse M. Corum IV joined the firm, adding another level of professionalism and expanding the firm's clientele to include criminal defense. Jesse passed away in 2014 leaving a legacy of integrity and the highest level of competency.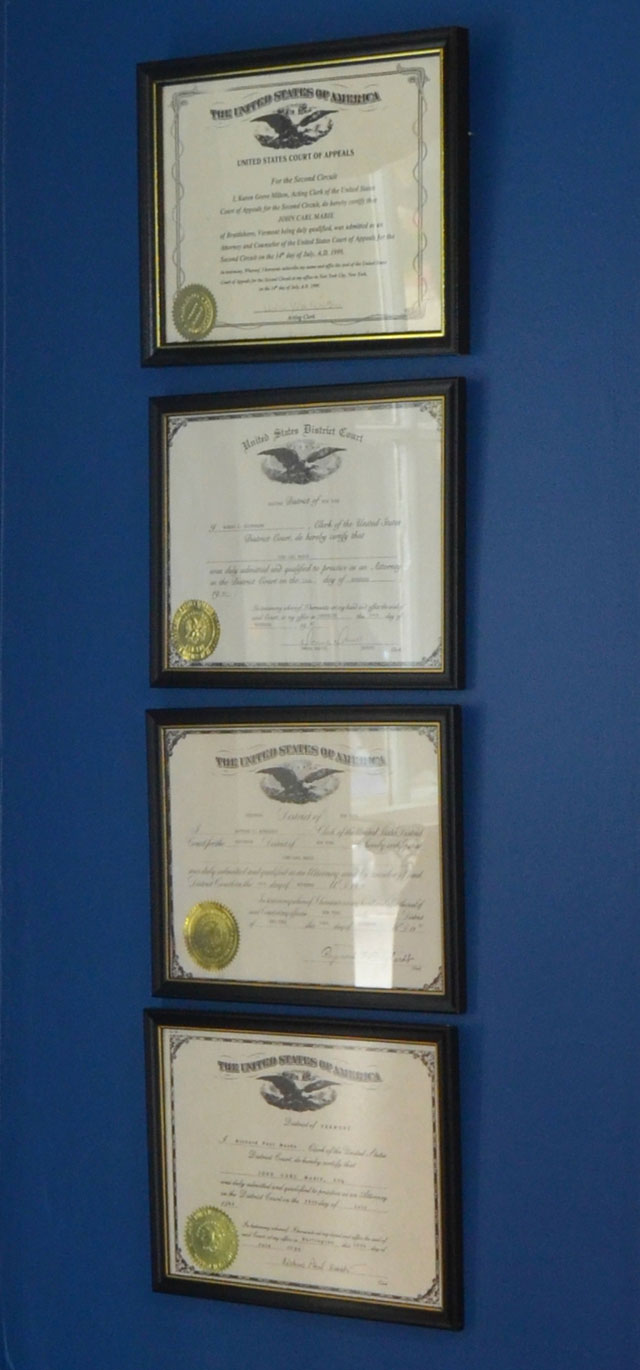 2000 - John C. Mabie joined the firm as a partner. Attorney Mabie's areas of practice include personal injury, family law, criminal defense, workers' compensation, real estate, and Social Security Disability. He has practiced law since 1985, first as a law clerk at the New Hampshire Supreme Court, and later as a litigator in New York City. He began practicing in Brattleboro in 1994.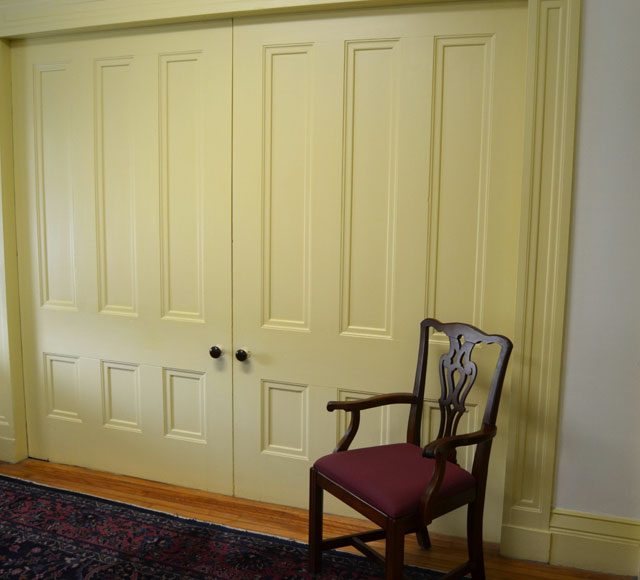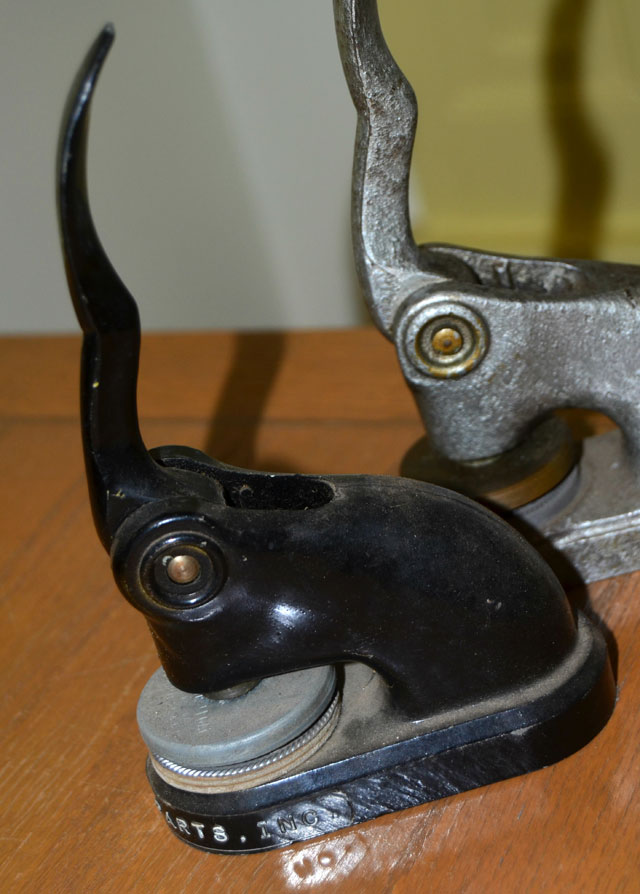 Joseph F. Cook joined the firm. Joe's practice in the areas of estate planning and administration, guardianships, and real estate have their basis in over eighteen years of experience as a trust officer with a local bank.

2005 - Angela J. Prodan joined the firm as a partner. Prior to this, she was a partner in another local firm and has spent her career practicing in Windham County. As a litigator, she practiced law for over twenty-two years dedicated solely to family and matrimonial law. She passed away in 2018.
2007 - Jonathan D. Secrest joined the firm and became a partner in 2010. His practice focuses on wills, trusts, elder law, and real estate. A member of the National Academy of Elder Law Attorneys, he is also admitted to practice in New Hampshire.

Samuel H. Angell also joined the firm in 2007 and became a partner in 2010. Sam was born in New York and spent the first four years of his life in Pakistan, where his father worked for the Agency for International Development. Sam then spent nine years in New York City, after which he attended high school as a boarding student at The Putney School in Putney, Vermont. During his teenage years Sam was fortunate enough to travel extensively as his father lived in Dubai, United Arab Emirates and his mother lived on a sailboat in the Bahamas.

In part due to his travels, Sam developed an interest in international agricultural development and went on to Cornell University where he majored in International Agriculture and Agricultural Economics. Upon graduating with a Bachelor of Science degree with honors, Sam went to the University of Florida in Gainesville and obtained a Master of Science degree in Agronomy, also with honors. Sam's research through the Caribbean Basin Advisory Group involved multiple factorial field fertilization trials of selected herbs and spices, both annuals and perennials, to determine optimal dry matter yield and oil composition. After obtaining his MS degree, Sam went to Vermont Law School in order to practice environmental law and ground water contamination due to the translocation of herbicides and pesticides through the soil profile. After graduating from law school, Sam practiced in New York for a time and then decided to move back to Vermont to litigate and raise a family. Sam's great, great, great grandfather was Richard Morris Hunt of Brattleboro, and whose father was Jonathan Hunt, Lieutenant Governor of Vermont, a lawyer in Brattleboro, and also Representative to the United States Congress (1827-1832).

Sam ran track at Cornell (200m, 400m), and was also a member of the Men's Ultimate Frisbee team, which made it to the semifinals of college nationals in 1985, 1986 and 1987. He continued playing Ultimate Frisbee at the club level, winning the Southern Regional Championships, and advancing to the National Championships with Vicious Cycle (Gainesville, FL) in 1990 and 1991, and winning the National Championship, Master's Division, with Squash, a New York team. Sam is an avid canoe tripper and camper and loves to ski the backcountry, mountain bike, and play Frisbee golf. He is most passionate about his wife and children, with whom he spends as much time as possible.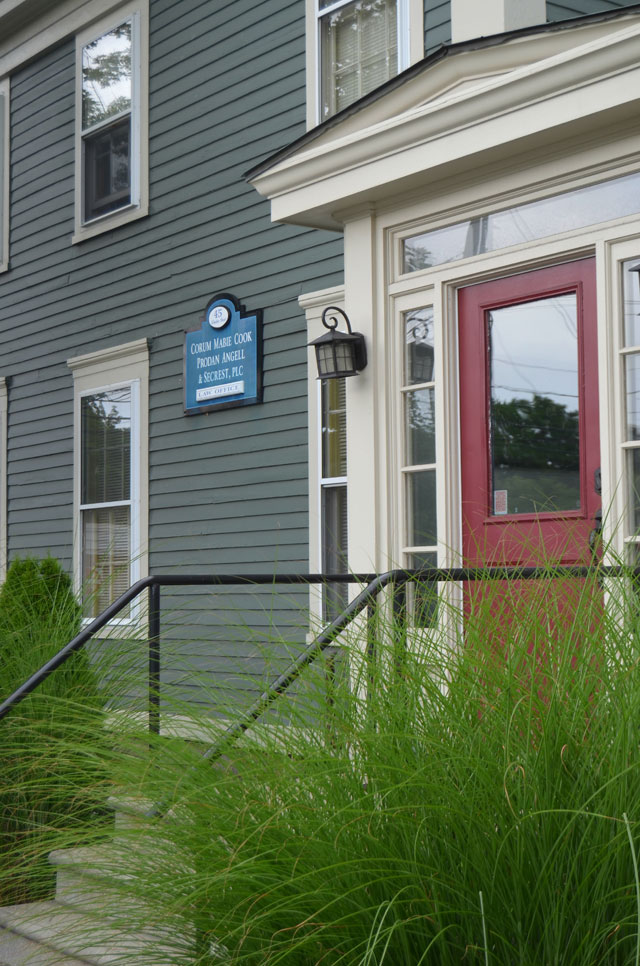 2015 - Amelia W.L. Darrow joined the firm as an elder law attorney with a focus on estates and trusts, probate administration and long-term care planning. She also practices property and business law and intellectual property law, with a background in music rights. Before joining the firm, she clerked for a judge on the Appeals Chamber of the International Criminal Tribunal for Rwanda, and also assisted with interlocutory appeals in the International Criminal Tribunal for the Former Yugoslavia, both mechanisms of the United Nations in The Hague, The Netherlands. She became a partner of the firm in January 2018.
2019 - Aimee R. Goddard joined the firm in 2019, as an associate attorney. Her practice areas include representing both management and employees in employment law matters, civil litigation, family law, LGBTQ law, criminal law, and real estate matters. From 2015 through 2017, she clerked for the Justices of the Superior Court of Massachusetts. Following her clerkship, she represented individual and business clients in employment matters in both state and federal court at the trial and appellate levels in Massachusetts. Aimee attended Vermont Law School where she graduated magna cum laude, maintained an elected position with the Vermont Law Review, and completed a judicial externship with the Honorable Judge William G. Young of the Federal District Court for the District of Massachusetts. She is a skilled and persuasive advocate with a passion for the law and strong commitment to serving those she represents. Aimee is admitted to practice in Massachusetts and pending admission in Vermont. Originally from Colorado, Aimee resides in the area with her wife and twin boys.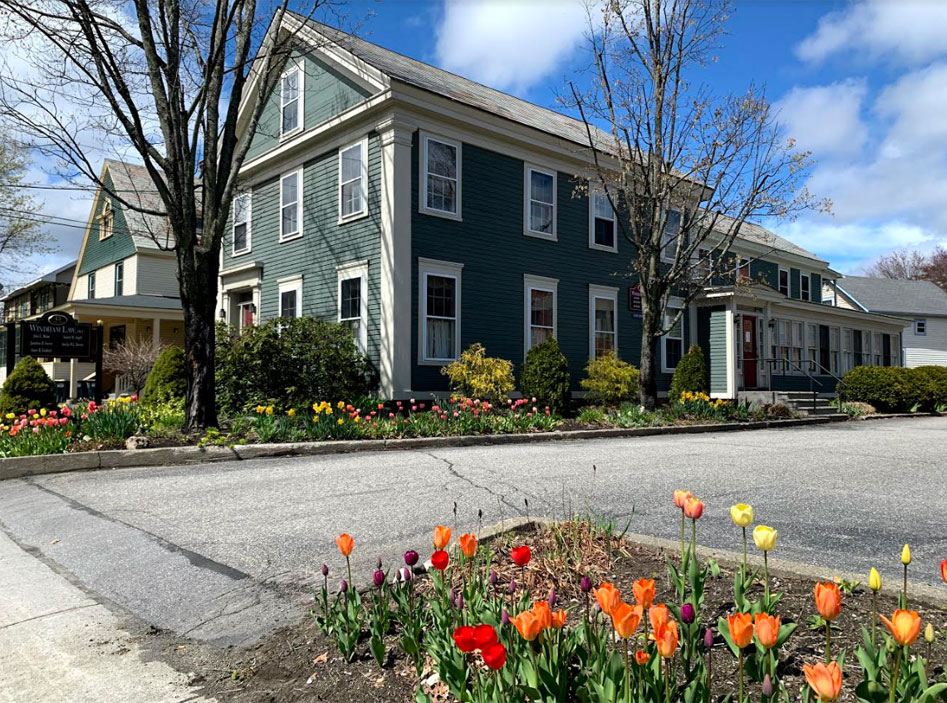 Our firm's general practice continues to grow while the attorneys, individually continue to distinguish themselves as leaders in their respective fields of practice.