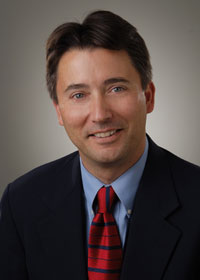 JOHN C. MABIE is a skilled trial lawyer and general practitioner with over 35 years of experience. He worked his way through law school, where he served as Editor of the New York Law School Journal of International and Comparative Law.
From 1985 to 1986 John clerked for the Honorable William F. Batchelder of the New Hampshire Supreme Court. John later held the position of Litigation Associate for Satterlee, Stephens, Burke & Burke of New York, New York (1986-1989); and Robinson, Silverman, Pearce, Aronsohn & Berman of New York, New York (1989-1991). He also served as Assistant General Counsel for Harper Collins Publishers, Inc. in New York City (1991-1993).
John has practiced law in Brattleboro since 1994. He serves on the U.S. District Court's Criminal Justice Act (CJA) panel of defense attorneys, on the Court's Selection Committee for CJA attorneys, and as Acting Judge in Small Claims Court. He has also served on the Federal Court Committees for the appointment of the Federal Public Defender in Vermont, and the re-appointment of the Federal Magistrate Judge.
John has been actively involved in community service through the Brattleboro Rotary Club, The Gateway Foundation, which provides college scholarships, Morningside Shelter for the homeless, the Brattleboro Outing Club, the Brattleboro Outing Club Educational Foundation, The Brattleboro Music School, Thompson House, and the Windham and Windsor Housing Trust.
When he is not practicing law, John enjoys skiing, mountain bike riding and other recreational activities with his wife, former State Representative Valerie A. Stuart, and visiting his two adult children.
EDUCATION
St. Lawrence University (B.A. 1979)
New York Law School (J.D. 1985)
BAR ADMISSIONS
1986, New York
1987, U.S. District Court, Southern and Eastern Districts of New York
1994, Vermont and U.S. District Court, District of Vermont
1999, U.S. Court of Appeals, Second Circuit
MEMBERSHIPS
Director, Morningside Shelter (1996-2005), President (2002-2004)
Trustee, Vermont Legal Aid (1998-2005)
Director, Brattleboro Outing Club (1999-2005)
Director, The Gateway Foundation (2003-), President (2003-2012)
Director, Brattleboro Outing Club Educational Foundation (2005-), President (2011-)
Director, Thompson House (2008-), President (2009-2011)
Director, Windham and Windsor Housing Trust (2012-2016)
Windham County Bar Association
Vermont Bar Association
Vermont Association for Justice
Vermont Association of Criminal Defense Lawyers
ARTICLES
Nurse Lawsuit Against Retreat Set for Trial
Brattleboro Reformer, April 16, 2021